Online book of condolence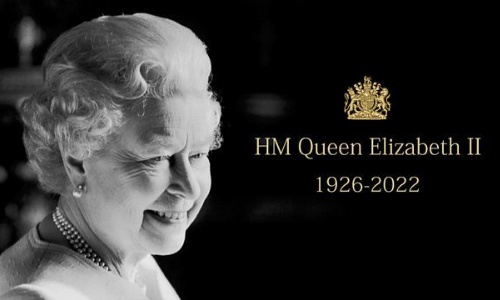 In memory of HM Queen Elizabeth II, our national figurehead and longest reigning monarch.
Her Majesty The Queen has been a part of all our lives and we know many people from our trust community will want the opportunity to share their thoughts at this sad time.
You can use this book of condolence to write down your memories of The Queen, so we can collectively share in this important time of reflection and mourning.
Please use the following link to send your message - https://www.sexeys.somerset.sch.uk/2022/09/12/in-memory-of-her-majesty-the-queen-elizabeth-ii/. All messages will be added to our online book of condolence.
Tributes will be shared across all the trust schools and you can send your messages at any time until the online book is closed the day after the funeral.
(Image from the BBC)