Update for Haygrove School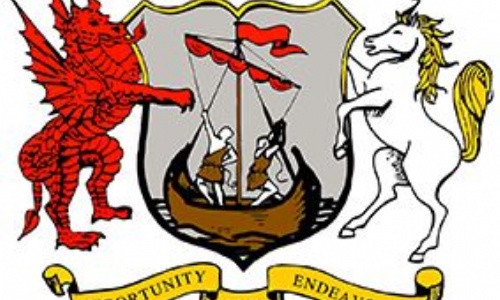 Important update for Haygrove School
Haygrove School and Quantock Education Trust have been engaging with the Department for Education (DfE) over the past 12 months to ensure our main school building is fully fit for purpose and of the quality our students and staff deserve. The DfE has overall responsibility for the main building, which was completed in October 2020, and has undertaken technical investigations over the past few weeks to determine its long-term viability.
Since we first occupied the main building, we have been assured by the DfE that it was safe for our students and staff. However, it is with huge disappointment that we today informed our school community that the DfE has decided, following its surveys, that we are not able to use the main school building until further notice. This means we are in need of alternative arrangements for the new school term in September. The DfE has promised us that it will be providing high-quality temporary accommodation on the school site as soon as possible. However we do not yet know when this will be delivered and are seeking urgent clarification from the DfE. This is far from an ideal situation and not what our valued colleagues and students deserve.
We are currently waiting on further instruction from the DfE, including any detail on the long-term plans for the main building, and will share information with our colleagues and families as we receive it. This may cause a delay to the start of term which we very much appreciate would pose logistical challenges for some of our families. We wholeheartedly apologise for any inconvenience which this would cause but this is unfortunately beyond our control, and will confirm as soon as we possibly can if this will be the case.
Once we have further information from the DfE, we will be able to confirm to staff what the arrangements will be for setting up provision in the alternative accommodation. Our team is also working swiftly to make any necessary adaptations to our curriculum, support for our students with special educational needs and disabilities (SEND), transition arrangements for our incoming Year 7 students, timetables and arrangements for GCSE Results Day, and will be able to update on this in due course. In the meantime, we are rapidly drawing up contingency plans for the start of term until the required temporary accommodation is available.
We will work closely with colleagues to help minimise the disruption to our children's learning as much as possible.
We remain extremely grateful for the support and patience of our students, colleagues and families and will continue to keep all parties updated when we can – we very much wish we could provide more information at this stage, but we simply do not have it yet. What we can say however is that though we are needing to navigate the current situation, we are very much looking forward to having an excellent school building which our community is proud of.
If you have any questions, please do get in touch at communications@quantocked.co.uk.