Coronation Events at the Quantock Education Trust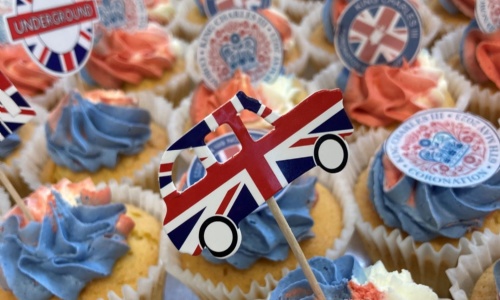 Our schools have been marking or planning to mark the Coronation Event in their own unique ways. Sexey's School's Student Coronation Committee organised a variety of events including changing the school flag for the Union Jack, decorating the school with bunting, a Coronation cupcake sale and a delicious Coronation lunch in the KDR.
Spaxton students spent the afternoon in their house groups focusing on Coronation and wellbeing activities. The school will also be planting a tree at their summer fayre to continue the celebrations.
Children at Stogursey visited the Victory Hall in the village and everyone definitely enjoyed the Coronation Cake! The Stogursey Parish Council surprised the students with a very special Coronation mug as a lovely memento of the event.

Staff and students at Haygrove School came dressed in red, white and blue for the day and as an additional celebration, the school are planning to incorporate the Coronation into their wider celebrations this year including a big Glastongrove event to mark 50 years of Haygrove School, 100 years of being on the school site, 300 years of the Old Morgonian Society, the official opening of their new building, the King's coronation and above all, their fantastic community!