Spaxton CofE Primary welcomes Archdeacon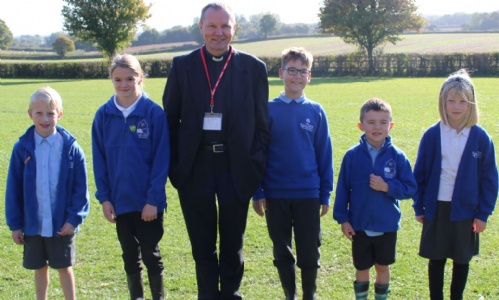 This week, Spaxton CofE Primary School were delighted to welcome Archdeacon Simon to their school. They gave him a tour of their school along with Reverend Eleanor and Co-Chair of Governors, Andrew Watson. He enjoyed visiting the classes and the children asked lots of questions about his role as Archdeacon.
This followed on from the wonderful Harvest Festival celebrations at the school last week. It was fantastic to see so many families come along, and the children certainly did themselves proud with their performances. This was a perfect example of their vision 'Together we flourish and achieve'.
The staff were thankful for the generous donations to the food bank, which were kindly delivered by Andrew Watson.